"It's been an incredible experience these past 20-plus years of running a successful business and helping people become the best version of themselves. Both the good and bad experiences, played equally important roles in my success, and I am excited and grateful to be able to share them with fellow fitness professionals."
"Me almost fifteen years ago, giving a certificate of completion for my 90-Day Body Transformation Program. There's nothing better than creating positive change in a person's life."
What To Expect From The Elite Trainer Master Class
---
Led by celebrity personal trainer Scott Yonehiro, veteran fitness expert and longtime trainer to the stars, the Elite Trainer Master class is a two-day master class in building, branding, and banking your own success as a personal trainer.  Whether you're looking to consistently generate $10-$20K +/ monthly, increase your referrals, or open a private gym, the Elite Trainer Master Class will help you reach your goals.
The Topics Covered During Each 2-Day Intensive Workshop Include:
---
Develop Your Unique Brand as An Elite Trainer
Leverage your brand to bring in a steady flow of new clients
Ensure You're Earning Your Clients' Referrals
Elite Trainer Gym Floor Etiquette You Need to Master
How to receive a steady flow of client referrals and/or testimonials
Publicize Yourself Without Going into Debt
Free Or Low-Cost PR Efforts
Expert Guest Articles
Building Partnerships with Local Media Outlets
Leveraging Artificial Intelligence to Your Advantage
Identifying the Most Effective Advertising Opportunities online
How To Use Social Media Effectively to Grow Your Business
Social Media Ads 101
Paid Followers Vs Organic Followers
DIY Social Media Vs. Paid Social Media
How to Determine the Right Balance of Online Training vs. In-Person Training  
How to Begin Supplementing In-Person Training with Online Training
Why Both Are Necessary for Enduring Success
Attendees Will Also Learn Best Practices On:
---
Attracting High-End Clients and their Referrals
Going The Extra Mile Now for the Future ROI (Return On Investment)
Design Branded and Effective Custom Meal Plans
Create Branded Fitness Program Spreadsheets and Information Pamphlets
Cast A Laser Fine Target with Your Marketing
How to Form Strategic Partnerships with Referral Partners
Chiropractors
Physical Therapists
Sports Medicine Doctors
Spa/Wellness Business Owners
How to Make Inroads with Celebrities and Television & Film Studios
The Power of Persistence In Picking Up Your First Celebrity Client
How To Approach and Win Over Entertainment Managers And Agents
Get Your Celebrity Clientele to Refer Their Celebrity Friends
Bringing Dreams of Owning Your Own Fitness Studio to Life
Identifying Potential Investors
Cultivating Investors from Your Client Base
Cost, Fees, and Steps In Designing Your Own Private Fitness Studio Or Gym
How to Identify and Recruit Fellow Trainers for Your Overflow Clients
Running a Team of Trainers
Generating Passive Income
Ensuring Consistent Quality from Your Team
How To Determine When It's Time To Incorporate
The unnecessary fees and potential liabilities that come from Incorporating too soon
Your options before incorporating
What types of protections do I need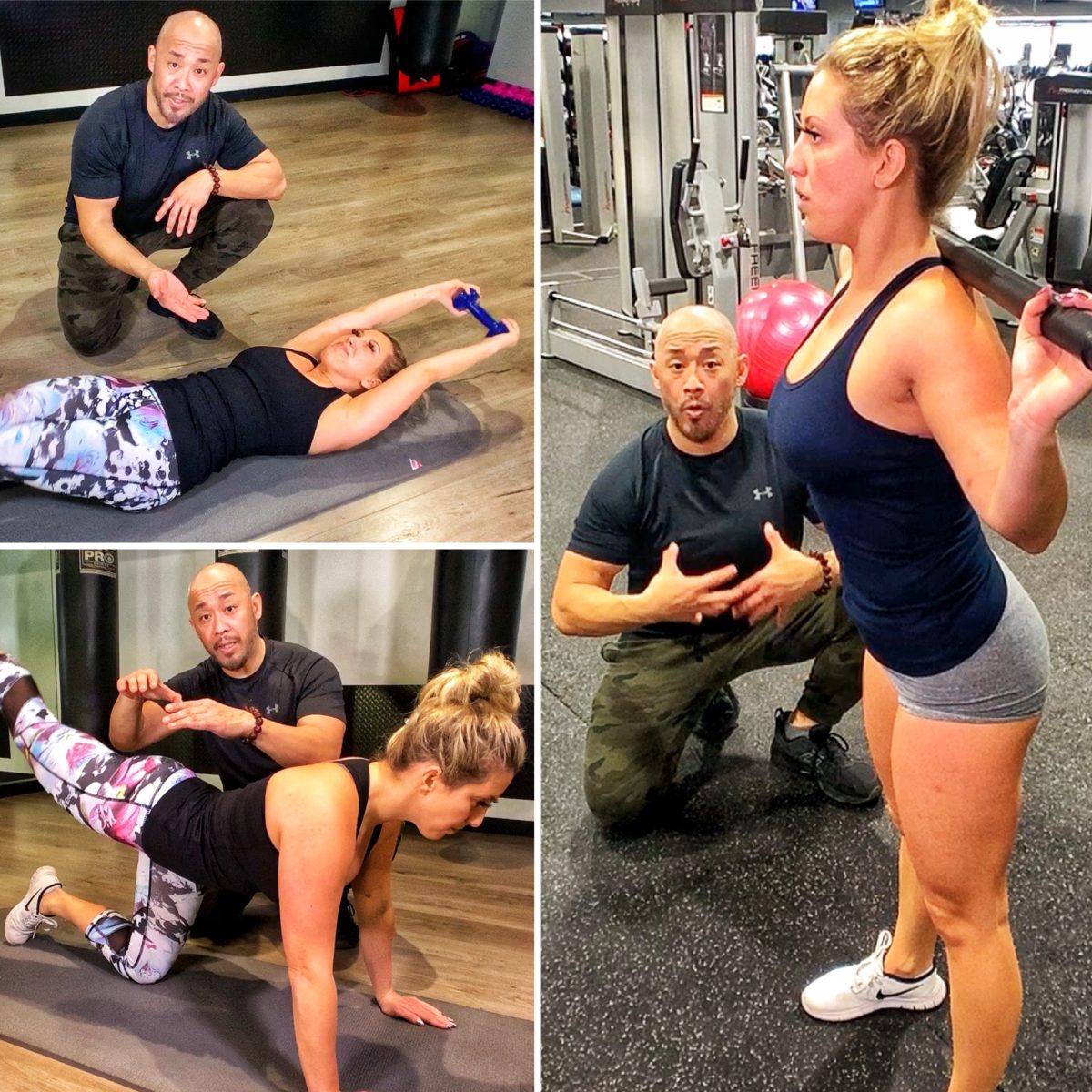 From having fun shooting content for YouTube, to creating workout videos for clients through the pandemic, the rewards reaped are in the "doing" and implementation of creating the videos. These rewards will continue on forever allowing new clients to follow the "breadcrumbs" to your business.
Shooting high-end commercial videos for your company is a luxury and not a necessity. Is it worth the investment? Absolutely, it is if it's done right and monetized correctly. I'll show you how.
"I absolutely loved speaking on the power of monetizing productivity through fitness & nutrition at national sales events like the Elite Retreat in Scotsdale, Az."

Ready to level up your personal training business? Register for our next class, or send us a message with any questions, and we'll get back to you at our earliest opportunity.
The Next Elite Trainer Master Class:
---
January 13 & 14, 2024
2-Day Elite Trainer Master Class: $1,200
Early Bird Savings (Good Through December 15, 2023): $900
The Elite Trainer Master Class is held at our Private Fitness Studio: The Victory Stronghold 519 S. Victory Boulevard Burbank, CA 91502
Jennifer Shirley
Freelance Writer
Content Writer, SEO Writer
Ghost Writer, Media Consultant

"Scott is a consummate professional. He is articulate, ethical, and most of all, a hard worker. But beyond that, there's one core strength that Scott possesses, which few others are lucky enough to include in their areas of expertise. He has a knack for bringing complicated issues down to size so that those unfamiliar with the business are able to walk away from a conversation with him feeling enlightened. Each time I speak with him, I learn something new."
Kyle Dietrich
Senior Vice President; Author: "Game Changer Understanding the Key to Improved Results in Sales and in Life"

"Scott is the epitome of a true sales professional. Focused, motivated, driven, articulate, results-orientated, and intelligent, are all adjectives that easily describe Scott. Couple these traits with a high degree of business acumen and a keen awareness of the core value proposition, and you have one extremely talented professional."
Lisa Jachimowicz
Independent Consultant, Food Photographer, Content Creator


"Scott is one of the most clever businessmen in the industry. He totally understands the fundamentals and the relationships that will lead to real leverage and synergy. It is always a pleasure working with him."
Dave Savage
Chief Innovation Officer at Trust Engine

"Scott gets my highest recommendation as a future leader in the industry. I recently recorded a few strategy sessions with Scott and he knocked it out of the park. He shared a great success story, combined with innovative ideas and best of all the ability to articulate his ideas clearly."