Scott Yonehiro - Head Trainer & Performance Coach
Born and raised on the island of Oahu in Hawai'i, Scott was no stranger to physical activities and fitness. At a very young age island children learn to pick up boards and hit the waves with an intense vigor as almost a rite of passage. Strength has always been revered in Hawai'i and young island boys quickly turning into men hit weight lifting, martial arts and other sports at a very early age. Scott was fortunate enough to have a renowned strength and boxing gym that his uncle owned and where Scott would begin his journey into fitness and understanding the human body and all of its potential.
Growing up around the family gym and witnessing such greats like Ted Arcidi (The first man to bench press over 700 lbs world record holder); Don "The Rock" Muraco (WWF Wrestler); and Bertil Fox (IFBB Pro Body Builder); come through, Scott was always exposed to an incredible deal of knowledge at such an early age. Possessing a healthy competitive attitude pushed Scott into becoming the best he could be physically, mentally, and spiritually. Yet even with this strong upbringing into fitness, Scott still fell victim to life's often times rough seas and it had an almost irreparable and permanent effect on him.
In 2001, Scott transitioned over to mortgage banking full time and was quickly promoted to the position of regional sales director and head corporate trainer for First Security Lending in Burbank. As a recognized professional in the field, Scott was frequently interviewed by such trades as CNN Money, Fortune, Money, The Wall Street Journal, Yahoo Finance, and The New York Times.
In the third quarter of 2008, Scott switched gears on his career and brought his talents over to the entertainment online media industry by signing on with Thought Equity Motion (TEM). TEM holds the largest online library of stock footage and video clips in the world. Although his business venture met with great success there were other facets of his personal life that went terribly out of control which caused an incredible amount of stress and depression in Scott's life. Struggling with his life, Scott found himself using food and alcohol as a means of "coping" and very quickly saw his weight shoot up over 80 lbs to a whopping 278 lbs.
After a final doctor's visit in 2008 forced him to realize how close to death and permanent illness he was, Scott immediately went to work on creating a better way to get into shape that would be healthier on the body, easier to maintain over the years and faster in results. From this renewed fire and determination the '90 Day Body Transformation Program' was forged. Utilizing its principles, Scott was able to drop over 73 lbs of fat, water and toxin weight and pick up an extra 10 lbs of lean muscle. Scott took this proprietary technique and created the company Ballistic Body Fitness. After running the helm of this San Fernando Valley based personal training company as CEO for 4 successful years, Scott left to open his Fitness & Business Coaching hybrid company, SY Performance.
SY Performance (SYP) leads the way in cutting edge training techniques to bring out the 'Elite Business Athlete' that lies within. Utilizing a proprietary combination of science based techniques, SYP focuses on Fitness, Nutrition, and Mindset exercises to help our clients increase performance in high stress areas of their professional and personal lives.
1-818-261-6747
Call now for a FREE phone consultation and fitness evaluation to see if one of our programs is a right fit for you.
SY Performance Team Trainers Are Independently Certified And Bonded
Kerri Minniti - Personal Trainer & Performance Coach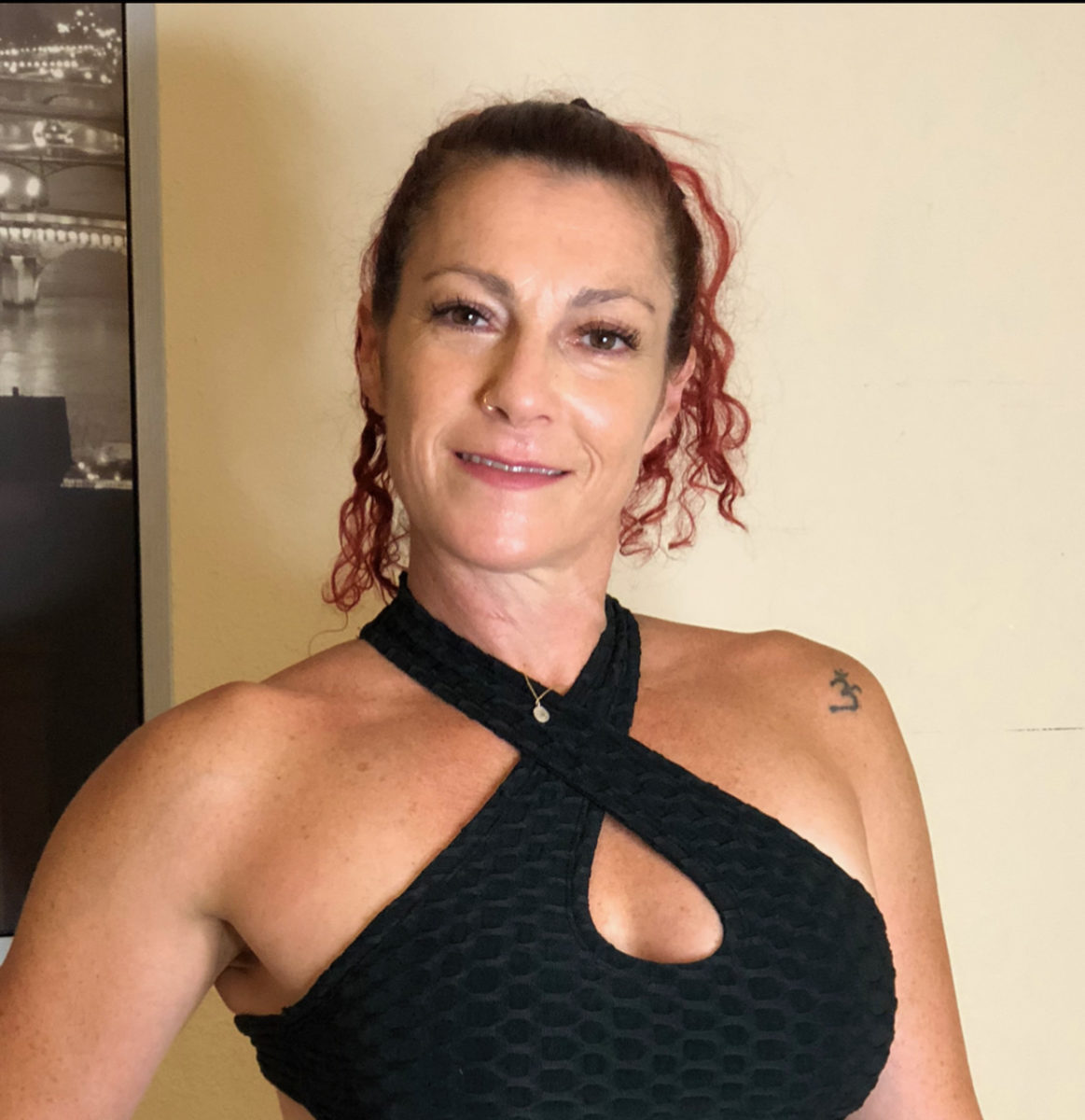 Kerri Minniti is a Personal Trainer and Performance Coach with a unique understanding of the human body and its wonderful mechanics. Her athletic experience of being both a Licensed Massage Therapist, and a long time Aerial Arts performer, sets her in a class of her own. She learned Circus Aerial Arts while working for Club Med and never looked back. A long time teacher and performer of the Aerial Arts, Kerri is a master at Silks, Trapeze, and Hammock, and you can still catch her performing regularly at events around Los Angeles.
Kerri has been an athlete all of her life and feels very "in tune" with how to help people make positive life changes and stay healthy. She feels very strongly about the healing powers of eating right, exercise, and stress management playing a daily part in our lives.
Kerri also has a keen head for business and while sports and nutrition are her passion, she branched out into the business world ready to conquer everything that came her way. Kerri worked as a Purchasing Manager for many years, honing her skills in organization, management, sales, and international trade and logistics. Kerri's fluency in French helped her move up in the international business community and permitted her to travel all over the world. Kerri is an integral part of our SY Performance Academy and goal setting accountability scheduling with our clients.
Her experience as a business woman, a mother, and devoted wife, helps Kerri to empathize with client's tight schedules and makes her an even more effective trainer and performance coach. Training with Kerri will be one of the best decisions any person could make. She is an amazing trainer, performance coach, and friend.
Zeus Benitez - Personal Trainer & Group Fitness Coach
Zeus Benitez is an energetic, fun, and motivating certified personal trainer and group fitness coach. He has been featured on Access Hollywood, TV Guide, and Youtube channels. He has transformed bodies of all walks of life and ages including Fortune 500 clients and celebrities. Zeus has experience training clients in every environment including at client's homes, at the park, and at hotels while traveling around the country. Being a former football player, Zeus understands the need for hard work and the importance of guidance from the right coach. Zeus will team up with you and become your trusted fitness coach.  Working together as a team, he will develop a specific workout program that gets real results in real time, in a safe, focused and fun manner. Training with Zeus will change your life, and how you see yourself, which will provide you the confidence to conquer all of your fears.  Call today and be part of Team Zeus!
Naya Minniti - Personal Trainer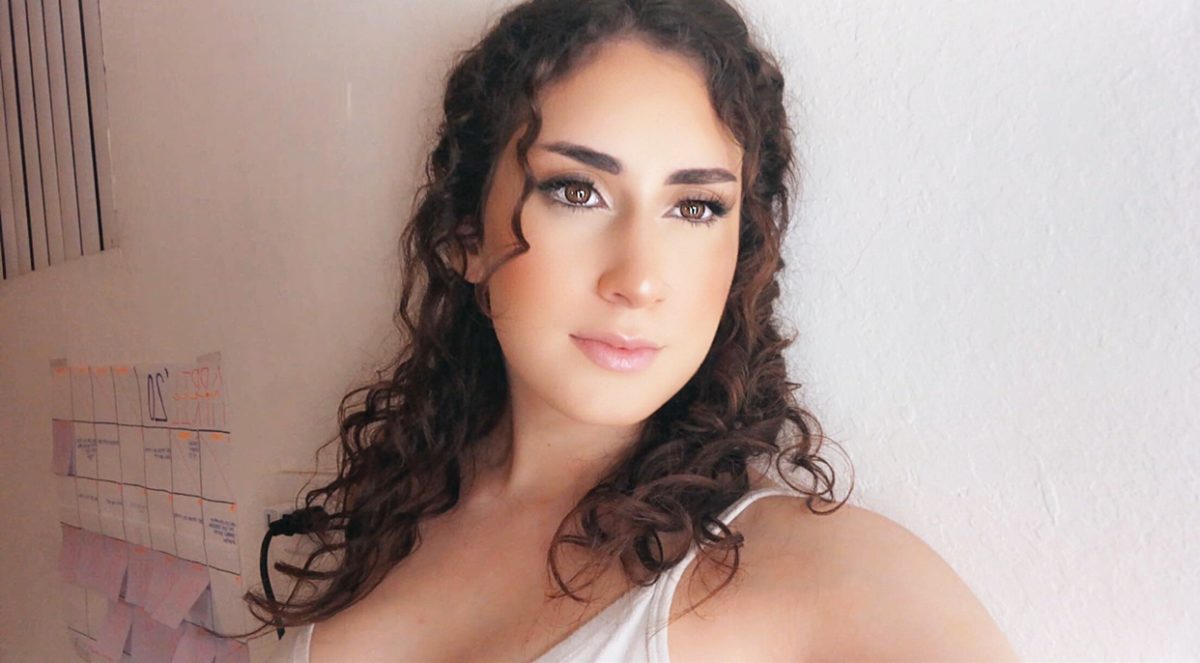 Naya is a NASM certified personal trainer. As a National champion athlete in both All Star Cheerleading and Competitive gymnastics, she brings to the table years of training experience as well as, hard work and dedication. Being a well-rounded athlete she knows how to handle and work around multiple injuries. Naya is goal oriented and won't stop until you achieve your goals which shows in the results-oriented approach she takes with all of her clients.
Emma Krishnaswami - Personal Trainer/PCOS Weight Loss Specialist
Emma Krishnaswami is a NASM Certified Personal Trainer who has dedicated her life to health and wellness. With 12 years of ballet training and 7 years of training in the gym, altogether she offers 19 years of experience in fitness.  She cares deeply about the health and well-being of others and enjoys taking the time to get to know her clients to find out the best way to help them reach their goals and maintain them. While she is open to training anyone that inquires, her specialty and passion is weight loss for individuals with polycystic ovary syndrome. Emma has struggled with it herself and has learned that the best approach is not through rigorous programming and cutting calories, but through stress management, body-love, balanced eating, and moderate exercise. She customizes the program to the client's needs and experience and knows that no two PCOS clients are the same. When working with Emma you will discover that the aesthetics of weight loss are not the primary focus. First and foremost her process will teach you to listen to your body, love yourself, and to find joy in the things your body can do. Only then will weight go down and never go back up. Together you will build a lifestyle you not only can maintain, but love!
Funxional Fitness is a great place to build your body and be with people who will accept you for who you are, whatever you current situation. If you are focused on a better you, what better place to find the inspiration you need to reach your goals.
The Funxional Fitness Gym offers modern and state of the art equipment that we will use every time we meet.
Still not sure that our program is right for you or your business?
Call or email us now to discuss how we can help you.