90 Day Body Transformation Program
"I don't even know where to begin! I have so many amazing things to say about Scott! I started going to him to prepare for my wedding because I was chunky and out of shape. Scott put me on the 90 Day Body Transformation Program with a customized meal plan and started working me out. He is incredibly intelligent and knows anything and everything about health and fitness. We worked out together 3 times a week and he whipped me into the best shape of my life for my wedding. Thank you, Scott!"
The 90 Day Body Transformation Program (90 DBTP) is a 13-week, completely customized personal training package, exercise educational course, and mindset coaching program all rolled into one. Not only will we get you in the best shape of your life, but we will also educate and provide you with the mindset tools to continue hitting those workouts on your own, well after completing the 90 day course. In the words of our Head Coach, Scott Yonehiro, "We're successful when you don't need us anymore."
Unlike most personal trainers and gyms, our goal at SY Performance isn't to keep you dependent on us so that you'll keep paying us for as long as possible. Our objective is to educate you so well during each training session that you leave us to take on new fitness challenges and goals. That's why our 90 DBTP is so effective. We give you 110% of our skillset and attention to bring out the best in you.
In our 90 day system, we will design your strength training and nutritional programs based on your unique body composition and fitness goals. We do this because every client is different in both their current fitness level and their personal fitness goals. Not everyone wants to burn fat and lose weight. Some want to gain weight and total body mass, while others want to stay the same weight but lean out and build muscle. Because of this, we start every serious inquiry with a FREE Fitness Evaluation & 3D Body Scan Composition Test.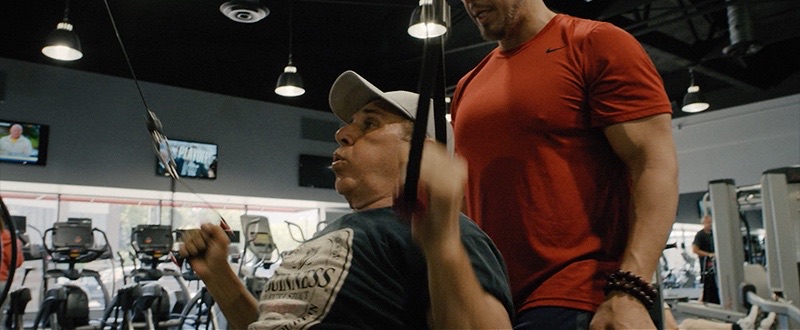 The fitness evaluation consists of the following procedures:
A Styku 3D Body Scan Composition Test – The new gold standard in health assessments, our non-invasive medical grade body scanner takes only 35 seconds (the fastest scanner on the market today); to extract hundreds of measurements and reconstruct your body in a 3D rendering within a 2 mm accuracy.
Analyze Your Scan Results – Your scan results will extract size measurements like your waist, hip, thigh, chest, and more with less than a 1% margin of error. The scan will also provide your body fat %, precise bone density mass estimates, and postural alignment.
Functional Movement Screens & Full Body Exercises – We then have you perform specific exercises that will allow us to gauge your strengths, challenges, and overall flexibility. Combining this knowledge with your scan results and the fitness goals you want to achieve will provide a clear picture of how to customize your personalized 90 day program.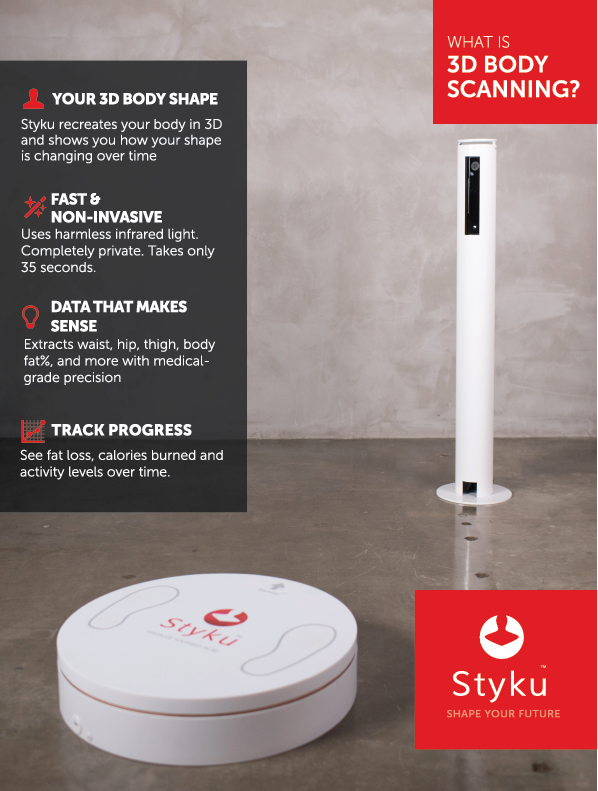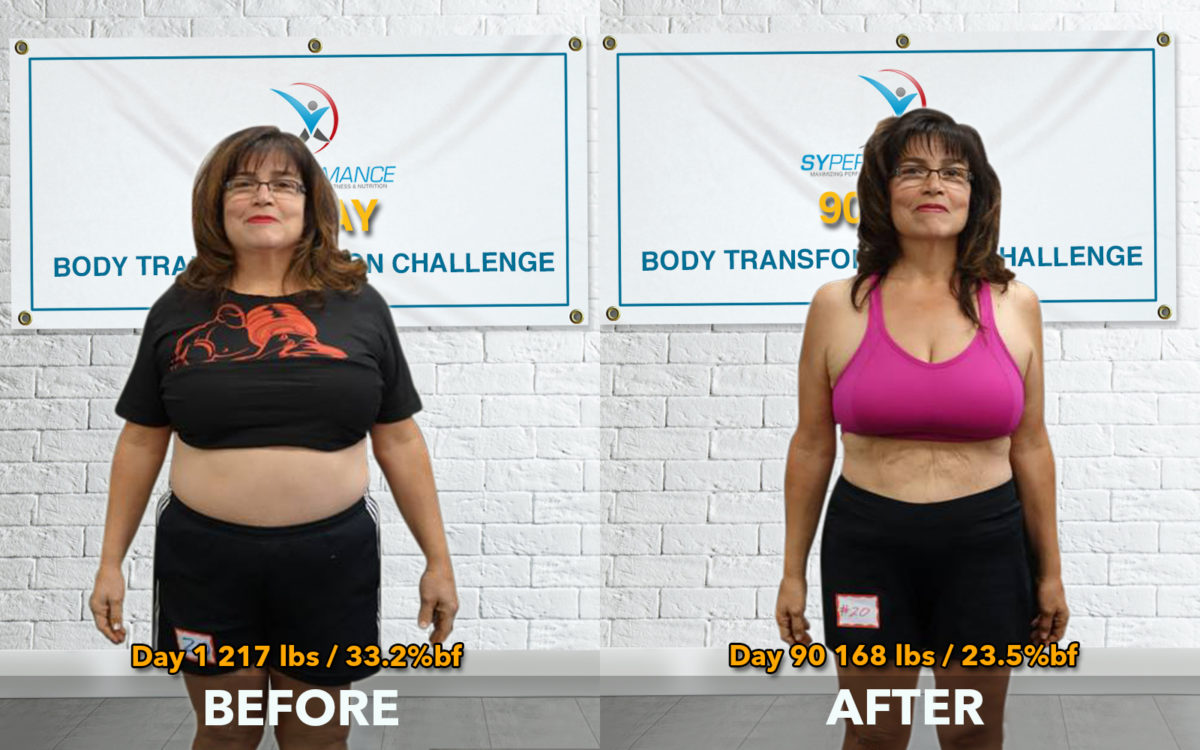 "Maria didn't let age stop her from achieving her personal best during her program. She dropped over 49 lbs and lost 33% of her total body fat weight in only 90 days!"
After all of the testing is completed, we will give you our professional opinion on what we feel we can achieve with you on our 90 DBTP. From there, we ask you to consider your current situation and options before making any decisions. We have a no-pressure and no-obligation philosophy that we strongly believe in.
We don't want you to commit yourself to the program unless YOU are ready to dedicate 110% of yourself to achieving personal SUCCESS with us. We want you to be prepared to selfishly save the time needed and make a monumental change in your life. We are so positive that our system will produce excellent results for you that we gladly offer a 90 day money-back guarantee. Scott was the first in Los Angeles to provide it back in 2009 when he was the owner and head trainer for Ballistic Body Fitness, and he is the only trainer and company still offering that same guarantee today.
After your free fitness evaluation, we will forward you our SYP Diet Questionnaire if you decide to work with us. Our questionnaire is a fillable PDF that you will utilize to provide us with information on your current diet and any food restrictions you may have. With that info, we will create your personalized meal program for you to follow while on the 90 DBTP. With over 20 years of experience designing meal programs, we have worked with almost every style of dietary preference under the sun, and we will create your plan to be manageable and fun.
Our hours of operation for training clients throughout the week are as follows:
Monday thru Friday – 5 AM to 9 PM
Saturday – 7 AM to 6 PM
Sunday – 9 AM to 3 PM
Can't make these hours or get to our location in Burbank? We offer remote coaching through live coaching calls and our SY Performance Mobile APP!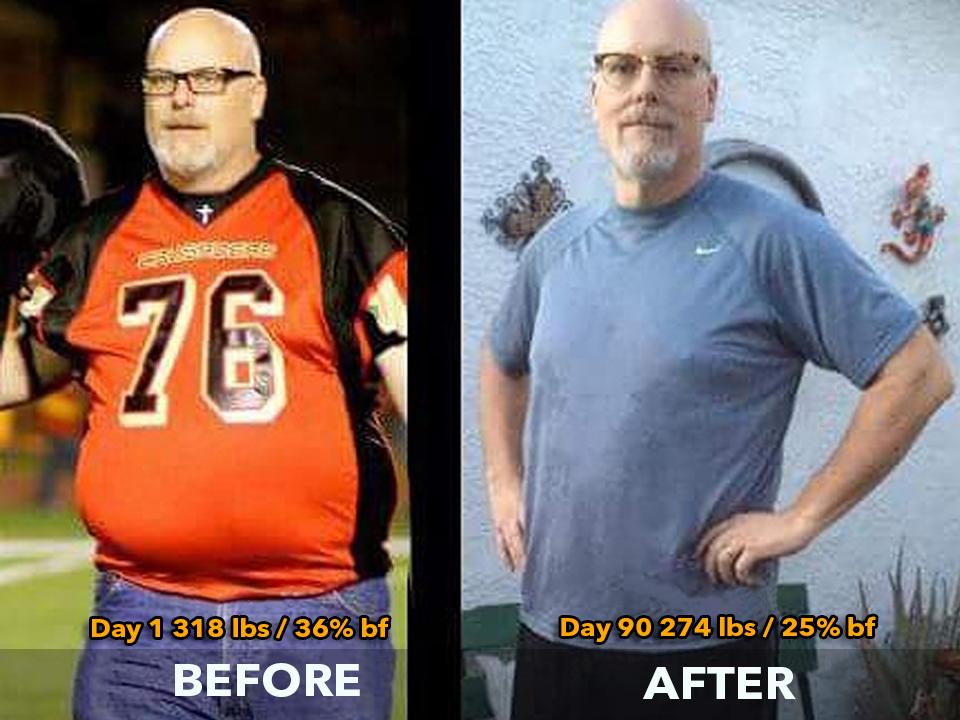 "The 90 day transformation program has been life changing for me. I dropped over 40 pounds while increasing my lean muscle mass. His program really works well and does not feel like the typical diet/exercise program. Very friendly and most importantly Scott knows the body and how to bring someone from inactive to active without injuries."
The 90 DBTP consists of the following regimen:
Three (3) One-on-One Hour-long Sessions per Week – These private strength training sessions blend Pilates, Yoga, and Bodybuilding principles, which are the heart of our program and the catalyst for our clients' profound transformations.
Three (3) Cardio Sessions per Week – Cardio is an essential component of our system, and it does so much more than help you burn calories and drop fat. Cardio facilitates blood flow throughout the entire body, speeds the delivery of nutrients to damaged muscles, makes tissues more elastic, and increases your muscular range of motion—all of which help ease pain and boost athletic recovery.
Bi-Weekly 3D Body Scan Composition Testing – Performing a 3D Body Scan once every two weeks ensures that we steadily progress towards your fitness goals without wasting your precious time and money.
Customized Meal Plan – We can customize your meal plan to fit your dietary preference, whether Paleo, Ketogenic, Vegan, Vegetarian, Mediterranean, or Omnivorous (involving animals and plants). Taking your dietary choice, we will structure your meal plan utilizing a blended approach of Intermittent Fasting and Carbohydrate Loading, bringing out the best in your physique, mental clarity, and performance.
Daily Food Journals – You cannot out-exercise a bad diet. We ALL have cravings and hunger pangs for the bad stuff, but we need to get our bodies to crave the good stuff to reach our fitness goals habitually. To help with that process, we will provide daily food journals for you to fill out on our SYP Mobile App. The journal will allow you to take a picture of your meal, make quick notes about the portions, and jot down how much water you drank for the day. Your SYP Trainer will examine your food journal entries daily to ensure you are on the right path, getting enough macro-nutrients, and setting the proper habits for life.
The SY Performance 90 Day Body Transformation
program

was just what Rebecca needed to jumpstart her new life
"After recently giving birth, and while raising three children at the age of 32 years old, I decided it was time to make a healthy change for the better so I took the SYP 90 day body transformation program. Upon completing it I lost a total bodyweight of 20 lbs and all while picking up 5 lbs of lean muscle. I went from a 30% body fat percentage down to 21%! I was so happy with my results that I took on the SYP Platinum 90 Day Advanced Program and continued to see amazing results even after 6 months…Thank you Scott!"

Upon completing the 90 DBTP, you will receive:
Certificate of Completion – Our seal of approval, documenting both your beginning and ending body stats, to forever appreciate your significant accomplishment in finishing the program. (There will also be much rejoicing )
Two (2) FREE 3D Body Scan Composition Tests – Two total test sessions, split bi-weekly over the next four weeks, to help keep you accountable and focused. ($150 Value)
A FREE Four-Week Workout Program with Coaching – Delivered to you via the SY Performance Mobile App, this four-week structured new workout program is accompanied by short and sweet exercise explanation videos to help get you closer to your new fitness goals. ($299 Value)
Does our 90 Day Body Transformation Program sound perfect for you? Can't make it to our location, but are you interested in doing our 90 day program? No problem at all. We can coach you remotely through live coaching calls and our SYP Mobile APP!
Contact us NOW for Pricing and Scheduling availability!
And now a message from Scott…
"My newly formulated 90 Day Body Transformation Program is the most advanced and effective program I have designed yet. If one good thing came out of the mind-numbing lockdown we all had to endure; it was the time it gave me to experiment with my already successful program and make it even better. The results from my changes to the system were so incredible that I had to bring back my 90 Day 100% Money Back Guarantee. I did this so that everyone could have the opportunity to take the program without the fear of losing their hard-earned money and not seeing any results.  Simply put, I am putting my money where my mouth is.
So, join the courageous ones, take a leap and start my 90 Day Body Transformation Program. Take the first step in controlling one of the only things we can in life…our health. Doing so will ensure you regain control of your life, live fulfilled, and be happy."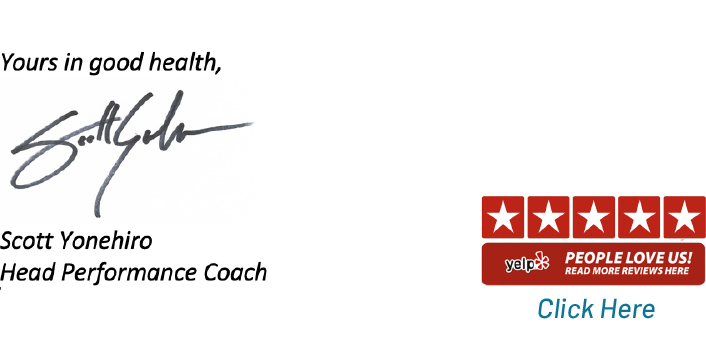 1-818-374-7961
Call now for a FREE phone consultation and fitness evaluation to see if one of our programs is a right fit for you.
Ryan, 90 Day

program

Graduate

The 90 day challenge was 3 months of clean eating, with cheat days..yay, and 3

days a week of working out with an SYP Trainer and 3 days of cardio. I was so anxious that it was a HUGE challenge not to "over do it" But because I was eating healthy per the customized diet they provide, it was easier to listen to my body. After my final weigh in with Scott, I went to my car, shut the door, and wept like a happy mother. I was a mother to my inner child, knowing that I would make her proud. I did it. I DID IT!!!!!! Joining the 90 day program was NOT about being thin. It was about leading a healthy lifestyle. I have never been so happy! My head is clearer, smarter, and my life has a strong balance.
Khai, 90 Day

program

Graduate

SYP is phenomenal!! I'm 40 years old and they've helped me get into the best shape of my life. Not only that, they've educated me on proper nutrition and a healthy lifestyle that I will be able to maintain on my own for the rest of my life.  I can't say enough about SYP on their knowledge and methodologies.
Ruffo, 90 Day

program

Graduate

Today, at age 49, I am 18 pounds lighter, picked up more muscle, and my body fat has dropped to a number that I didn't even have in my twenties! I am literally in the best shape of my life!!! What's unique about Scott is that he listens and really cares about helping you reach your goals. Every two weeks he monitors your progress and makes adjustments if needed. He has extensive knowledge in diet and nutrition and its clear to me that he knows the right fitness routines and proper techniques to get you maximum results. Besides looking great I feel great too and am enjoying all the sports I used to enjoy in my teens and twenties, including surfing! Not to mention Scott is such a cool guy he has become a good friend. Investing in my health with SY Performance was the best money ever spent. Thank you!
Still not sure that our program is right for you or your business?
Call or email us now to discuss how we can help you.