Injury Rehabilitation & Strengthening
Our SY Performance Trainers (SYPT) are committed to providing excellent quality care for everyone, and anyone looking to strengthen and correct physical issues they are dealing with, that hinder them from living a life pain free. Working with your Doctor, Chiropractor, and or Physical Therapist, we will utilize the sports medicine approach in the treatment of orthopedic injuries. We have experienced that this helps our clients get back to the life they love more quickly than the general types of rehabilitation.
Our Sports Injury Rehabilitation program meets the individual needs of injured athletes and participants in leisure sports activities of all ages who seek treatment methods similar to those used by collegiate and professional athletes. Working as a team, our personal trainers provide care that is unsurpassed and unique to each individual patient. Our team approach includes close communication with your physicians, coaches, employers, and administrators on the progress of each individual.
SYP's Injury Rehabilitation Program will benefit those with:
Post-operative injuries – ACL reconstruction, Meniscus tears, Rotator Cuff Repair, back and
vertebrae issues
Sprains and Strains
Tendonitis and Bursitis
Keeping people of ALL ages healthy, fit, and strong
Perfect for recreational, amateur, and professional athletes
Recovery from musculoskeletal injuries
Enhance strength, conditioning, fitness, and performance
Get back to enjoying the activities that you love to do
The goal of our SY Performance Trainers is to treat, rehabilitate, recondition, and return the physically active person to their prior activity level. We emphasize the importance of early injury recognition and treatment assuring quick and safe return to activities in order to prevent recurring injuries.
SYP Trainers will use state of the art techniques and procedures including:
Multi-functional Activities
Sports/Activity specific exercises and training
Modalities
Manual Therapy
Proprioceptive Training (balance, coordination, and agility)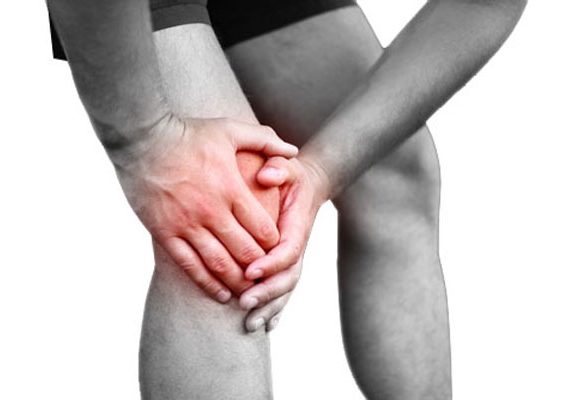 1-818-374-7961
Call now for a FREE phone consultation and fitness evaluation to see if one of our programs is a right fit for you.
Testimonials
-Joanna M. – Burbank, CA

At age 11, I was diagnosed with Spondylolisthesis- (slippage of my L4 vertebrae), which has sentenced me with a life of chronic low back pain. Pain has always been a part of my life, so I had grown accustom to it. The real challenge came about 4 years ago when my love for fitness turned into a more serious endeavor and I began working with personal trainers. There was always pain in my back, and I would explain this to those coaching me… some of them knew how to work with me, some did not. It wasn't until a couple years into my heavy active lifestyle that the pain became so bad I started to ask my chiropractor (at the time) about it. What he said shocked and scared me- "lifting was not for you, and it never will be".
The one thing I've grown to love- and even have set goals of competing in a fitness show- began to unravel around me. I was angry, because deep down I felt he was wrong. I'm not lifting with my bones, I lift with my muscles. I need to understand how to grow stronger for my back and core so I can move forward toward my goals and reach them.
That was when I met Scott Yonehiro and his company SY Performance. I always knew who he was and the 5-star reputation he had with injuries, so we began discussing my problem. Scott knew immediately what to do, and since I've been working with him, not only has much of my pain subsided but he has given me tools to help manage a life long diagnosis. It has forced me to become an expert in my training- and a whistle blower the minute I step out of form, a shooting pain lets me know "don't get sloppy". Prior to training here, I could barely get out of bed- now within only 4 months of consistent training with Scott, I'm virtually PAIN FREE. To me, that is quality personal training- when you are given tools to manage your life and to be in CONTROL of your future.
-Barbara S. – Los Angeles, CA

I'm a distance cyclist and this past training and riding year has been a brutal one for me. In spite of numerous injuries, I insisted on continuing to train and then complete a 500 mile bike ride this past June. After heeding warnings from my chiropractor to take it easy, I was eager to return to the gym and get back on track. He agreed, with one caveat: if I were going to go back to the gym, I MUST work with a personal trainer. That was fine with me and I knew EXACTLY who I wanted to work with.
I'd been a member of the gym for several years and had observed Scott Yonehiro working with other clients. I knew I wanted to work with HIM! And so I signed up for a "fitness evaluation" and shared with him my history of illnesses, and that I was under the careful eye of my chiropractor. From the moment I met him, I knew Scott was the right trainer for me. He's personable, listened to my concerns (and warning from my chiropractor), diagnosed my areas of strengths and weaknesses, and immediately began my rehabilitation (it was more than training for me). Within 2 weeks, my pain was reduced to almost nothing, and my doctor already started to see a change in the right direction. In addition to pain reduction, my cycling got much better.
Because Scott focused on strengthening the muscles that support my quadriceps (primarily hamstrings, glutes, and core), I was riding faster and climbing hills stronger than ever!
The sessions were balanced, perfectly paced, and lots of fun! Due to his client schedule, our initial sessions were from 5 a.m. – 6 a.m., 3-days a week. However, it was well worth getting up at that hour to see what the master had in store! This has been more than private training, it has been life transforming! And if that's not an endorsement for SYP, I don't know what is!
-Clark S. – Los Angeles, CA

My name is Clark D. Schaefer and I am very happy with the results and experience using Scott Yonehiro at SY Performance as my personal trainer.
I have been training with Scott for about 120 days and have seen vast improvements in my conditioning and strength. When I began with Scott I had many physical challenges to overcome, including a recent Discectomy and cervical neck fusion surgery in my C5-C6 and C6-C7 vertebrae's. I was a very aggressive snow skier and in turn have many issues with my back, neck, hips, shoulders, and ankles.
Scott is very knowledgeable about the body and how it works, not only has Scott help me work through my injuries, but also has helped me overcome the pain while increasing muscle mass and strength. With the help of his suggested diet and workouts, I have lost body fat and increased muscle mass, starting with an 18% body fat measurement, reducing it to 14.6% in 120 days.
I strongly recommend Scott to anyone that is looking to work through injuries, lose weight, and increase muscle mass.
Still not sure that our program is right for you or your business?
Call or email us now to discuss how we can help you.