Celebrities often have incredible physiques. Are they simply born lucky? No. Do they have to work hard to look as toned and fit as they do? Yes. And they don't do it alone. When a celebrity needs to get in shape fast, they hire a personal trainer. Most of the time, they hire a trainer who they have been referred to because that trainer helped another celebrity get their desired results. In other words, a celebrity trainer is a personal trainer who has a proven track record of helping clients slim down, tone up, build strength, improve flexibility, or bulk up quickly.
How Do Actors Train for Movies?
Actors train in numerous ways depending on the role they are taking. If they need to bulk up for roles, they will be put on a high calorie diet, often eating five or six carb-heavy meals, coupled with intense weight training. Weight training often includes a focus on bench pressing, curls, and squats. It is common for celebrities who need to bulk up for roles to work out with an experience trainer 5-6 days a week.
On the other hand, say that the role calls for lots of stunts, that the actor will perform on their own. In this case, the celebrity trainer may focus on helping the actor get lean while improving mobility, flexibility, endurance, and balance.
For example, say the role calls for kicks, leaps, and running. In this case, the trainer is likely to focus on cardiovascular training to prepare for retakes of high activity scenes. They will also likely focus on various exercises that promote flexibility such as hip flexor exercises. Finally, because all these activities require strength, there will be a significant strengthening component to their training.
How Long Does It Take for Actors to Get in Shape for Movies?
We've all seen incredible three-month transformations online. For someone who is in relatively good shape to start with, a 90 day body transformation can be all it takes to get in incredible shape. However, that's assuming that the person doesn't have a lot of excess weight to lose and is naturally active. For others, who are heavier or less active, it can take six months or longer to get in the shape that the role requires.
A Celebrity Trainer is Also Responsible for Nutrition
While many personal trainers offer nutrition advice and education to their clients, a celebrity trainer is often responsible for creating a custom meal plan for their client. After all, not even a celebrity can out-exercise a bad diet. Irrespective of how much you're working out, if you continue to eat badly, all your efforts will be for naught. You will not achieve the necessary results from weight training or cardiovascular exercise if you're eating a high-sugar, nutritionally deficient diet.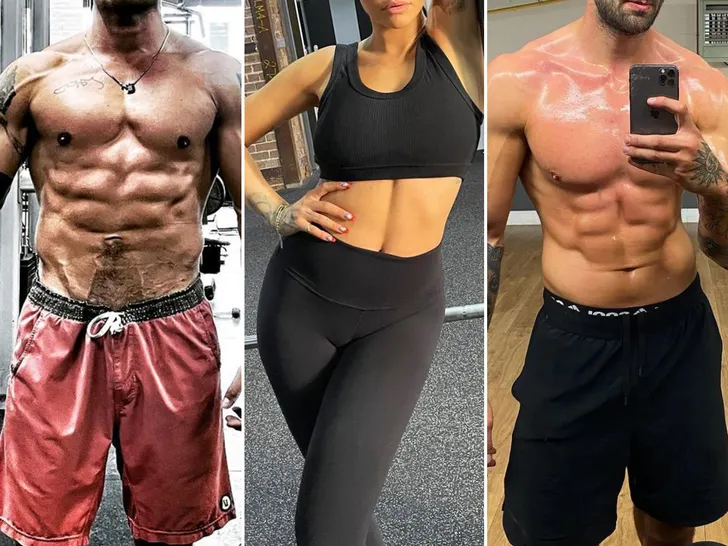 Do Celebrity Trainers Train Regular Clients?
In Los Angeles, it is common for established, respected personal trainers to train celebrities. However, that doesn't mean that they don't train regular people. In fact, most trainers who wind up training celebrities didn't seek to become a trainer to the stars. Instead they became a celebrity trainer by word-of-mouth referrals.
However, trainers often limit the number of actors they've working with at any given time. This is because helping an actor bulk up for a movie role takes a lot of time. The trainer needs to plan and monitor meals and may be training the star for multiple hours a day. Instead of trying to juggle the unique demands of multiple actors at a time, a celebrity trainer will often work with a few at a time and spend the rest of their time training regular clients.
Get in Shape for a Role in Los Angeles Founder of SY Performance in Burbank, Scott Yonehiro is a personal trainer who has helped actors tone up, slim down, and bulk up for prime time roles, and blockbuster movies including Top Gun 2: Maverick. SY Performance also offers personal and semi-private training at Victory Stronghold, a private fitness studio in Burbank. To learn more call 818-374-7961 or send us a message