Celebrities swear by them. But your less-than-rich friends also rave about them. Personal trainers are no longer a luxury only available to the rich and famous. In fact, hiring a personal trainer is probably more affordable than you think. So what services do personal trainers offer? What do personal trainers focus on? Exactly what do personal trainers do? Well, that depends on the trainer. However, most people report that the friendship, support, and additional education their trainers offer are nearly as valuable as the fitness services. Read on for the many answers to the question: "what services do personal trainers offer?"
What do personal trainers focus on? (Hint: results)
Your personal trainer should focus on helping you achieve your goals, whatever they may be. People in LA tend to have goals such as:
Building muscle
Losing weight
Boosting confidence
Increasing energy
Improving mental health
Aging more comfortably
Revenge (we're half-kidding)
During your initial consultation with a personal trainer, you should clearly state your goals, so they understand what you want to achieve through training with them. Your goals will inform the specific exercises you will perform. They will inform the number of sets, the number of reps, and the amount of weight you'll be using.
What do personal trainers do for their clients? (It's probably more than you think)
If you don't understand why your friend loves their personal trainer so much, it might be because until you work with an experienced, professional personal trainer, you probably don't realize that helping clients in a gym is barely the tip of the iceberg in terms of the support they provide clients.
Form, Technique, Safety
Personal trainers have a deep understanding of human physiology. Top trainers will freely share this information with their clients as they work out. The reason? An informed client is likely to be a safer client, whether working out with their trainer, or on their own. Teaching clients proper form and technique not only reduces the risk of injury on the trainer's watch; it also increases the likelihood that the client will exercise safely on their own.
Nutrition & Meal Planning Support
Personal trainers also have a far deeper understanding of the importance of proper nutrition than most people. They know which foods help you put on muscle mass. They know which foods you're going to need to limit to fit in your favorite jeans again. They also know which foods are going to make you retain water, feel sluggish, or conversely, feel invigorated. Most sought-after personal trainers will work with you on your diet. They may give you materials to read or ask you to keep a food journal so they can review it. They often offer this valuable advice for free.
Support, Friendship, & Motivation (Even When You're Not There)
Personal trainers are often your biggest fan. They are known for cheering you on when you want to slack off. They are there reminding you not to talk down to yourself if you fell out of your healthy eating habits for a week. The relentless support personal trainers provide their clients is not always readily available elsewhere.
If you find yourself thinking of your personal trainer as a close friend, you're in good company. The relationship that people form with their trainers is based on hours of conversation, where you'll often get to know about their life outside of work, and they will learn about your life. While your personal trainer is there to help you reach your goals, don't be surprised to find they also offer friendship.
Your personal trainer also spends time planning your workouts that you don't see. Although it is important to exercise muscles differently, it's also important to keep clients from getting bored. Boredom can be a demotivator. So, when you walk into your session and your trainer suddenly introduces a whole new circuit for you, it's because they are thinking about you, and ways they can keep you motivated.
Finally, personal trainers help clients to become self-sufficient and motivated to work out on their own. Granted, you won't have someone prepping stations for you. But if you find you're suddenly comfortable with the free weights instead of just the machines at your gym, it's because your trainer taught you a variety of different exercises that you can safely do on your own.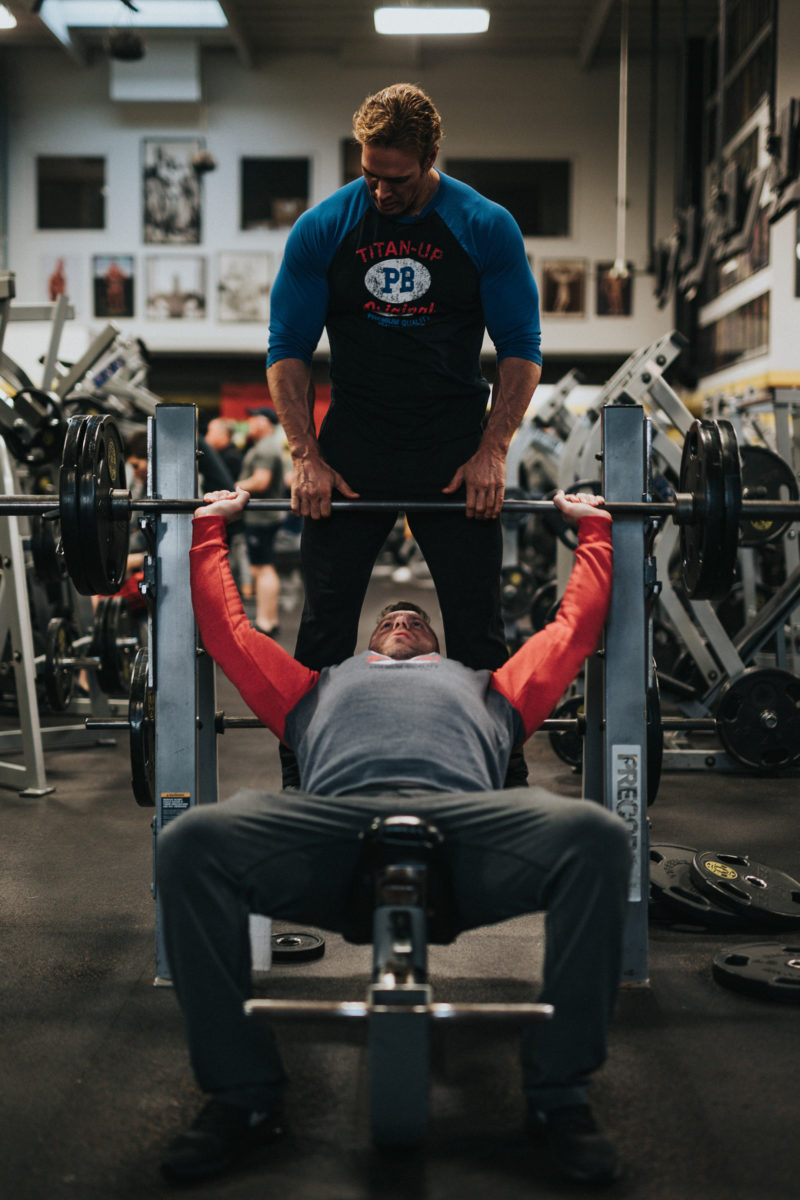 Happy Clients Help Trainers, too!
You may have never thought about it, but personal trainers want to create happy clients, for several reasons. Firstly, happy clients make for more enjoyable work. (After all personal trainers are by and large happy people. Grumpy trainers rarely succeed.)
But personal trainers also have a personal stake in seeing you reach your goals. Why? Your weight loss, muscle tone, and fit physique before a film are a walking endorsement of your personal trainer. Your ability to get back to competing in sports because they helped you recovery from your injury speaks volumes about their rehabilitation skills. The extra spring in your step at work, is unlikely to go unnoticed by coworkers. When you're happy with your personal trainer, you're likely to refer your friends, family or colleagues to them for personal training, too.
Schedule a Personal Training Consultation in Burbank
Still not sure you know the answer to the question what do personal trainers do? Sometimes it's best for us to show, not tell you. If you're ready to see for yourself exactly what personal trainers do for their clients, contact SY Performance today for a personal training consultation. All personal training packages include nutritional advice, tips for staying motivated, exercises to perform on your own, and so much more. Call 818-374-7961, or send us a message to get started.